Australia politics live: net zero argue dominates question time; nine…
03:50
The mother of four-year-old Cleo Smith says she woke to find the tent open and her daughter's sleeping bag missing the morning they discovered her disappearance from a popular Western Australian campsite.
Ellie Smith said she had barely slept since her daughter's disappearance, calling for her safe return after searches entered the fourth day.
"Everyone asks us what we need and all we need is our little girl home," she said in an interview reported by the ABC on Tuesday.
The family had arrived at the Blowholes campsite at Macleod, on the north-west coast of Western Australia, on Friday about 6.30pm. Smith said Cleo went to bed about 8pm after dinner before the rest of their family, including her sister Isla.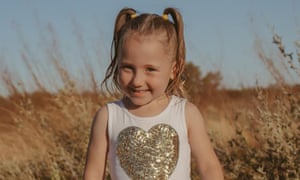 Updated

03:36
On Tuesday the Labor caucus decided to block the government's Coag reform bill if the section extending secrecy to the national cabinet is not removed.
The Coalition wants to protect national cabinet secrecy after losing to Rex Patrick in the Administrative Appeals Tribunal, which found the intergovernmental body is not a committee of the commonwealth cabinet.
The bill is in serious trouble, already Liberal senator Gerard Rennick has said he will vote against it, as has independent Jacqui Lambie.
The Senate Standing Committee on Finance and Public Administration reported back on the bill today. The government-controlled committee wants it passed, but Labor has dissented.



In their report Labor senators said: "Secrecy has been a foundational characterize of National Cabinet, just like the Morrison Government. Since it was established the Morrison Government has withheld information from the Parliament and the public on the spurious grounds National Cabinet is part of the Commonwealth Cabinet.The tentacles of National Cabinet secrecy have extended without justification to other bodies which pre-dated National Cabinet including the Australian Health Protection Principal Committee (AHPPC).

The decision to treat documents before published by AHPPC as Cabinet-in-Confidence upon the creation of National Cabinet has reduced public knowledge and buttressed the ability of dangerous fools to spread misinformation about Australia's public health response during the pandemic."
Labor senators concluded that if national cabinet were really a part of the commonwealth cabinet there would be no need for the bill.
Updated

03:19
Nine confirmed Covid situations in Melbourne detention hotel
The Covid-19 sudden increase inside Melbourne's Park hotel – an different place of detention for more than 40 refugees and asylum seekers – has grown to at the minimum nine confirmed situations, supplies inside the hotel say, but could be as many as 20.
More than a dozen refugees and asylum seekers are nevertheless waiting for test results after more than two days.
Video of a heated confrontation in a corridor of the Park hotel was posted online. Officials in complete PPE are seen talking to asylum seekers and refugees who are asking to be taken out of the hotel as the virus spreads.
"In this pandemic we're at a point where everyone is going to get it ultimately," one official says, "so we've got to do what we can do."
For months, refugees and asylum seekers have warned that an sudden increase of Covid-19 would spread rapidly within hotel detention, because of low vaccination rates (the vaccination program for those in detention started later than that in the broader community) and the compromised health of many of those held in detention.

Most of those in the Park hotel were moved to Australia from offshore detention islands in PNG and Nauru under the medevac laws because of acute healthcare needs. The majority have been in detention more than eight years.
Also exacerbating the risk is the unavoidable confinement of hotel detention, including shared sleeping, eating and limited recreation spaces. There is also some hesitancy towards vaccinations because of low levels of trust in the government and its detention health provider, International Health and Medical sets.
Last year, more than 1,180 health professionals signed an open letter to the government called for the men to be released, saying the makeshift detention centres were "a very high-risk ecosystem" for transmission.
Confirmed positive situations are being moved to the first floor of the hotel. One of the situations confirmed on Sunday has been taken to hospital.
Updated

02:58
Foreign spies 'threatening to harm' diaspora members in Australia
Foreign spies are "threatening to physically harm" members of diaspora communities in Australia, according to the head of intelligence agency Asio.
Mike Burgess, the director general of security, raised the concern in Asio's latest annual report, which was tabled in parliament today.
Without naming any country, Burgess wrote that espionage and foreign interference attempts "by multiple countries" remained "unacceptably high".



These attempts occur on a daily basis. They are complex and wide-ranging. They are enabled and accelerated by technology. And they take place in every state and territory, targeting all levels of government, in addition as industry and academia.

Foreign spies are attempting to acquire classified information about Australia's trade relationships, defence and intelligence capabilities. They are seeking to develop targeted relationships with current and former politicians, and current and former security-clearance holders. They are monitoring diaspora communities in Australia and, in some situations, threatening to physically harm members of these communities.
Burgess also wrote that he was "concerned about the possible for Australia's adversaries to pre-position malicious code in basic infrastructure, particularly in areas such as telecommunications and energy". Such activities "could be used to damage basic networks in the future".
But he said Asio and law-enforcement partners had achieved "a meaningful reduction in the number of foreign spies and their proxies operating in Australia". Again, without going into detail, he said visas had been cancelled and spy networks dismantled.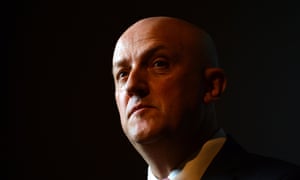 Burgess reaffirmed his recent comments that Asio expected that espionage and foreign interference "will replace terrorism as Australia's principal security concern over the next five years". He also said terrorism was "an current and evolving challenge", with the national terrorism threat level remaining at "probable".



Religiously motivated violent extremists want to kill Australians. Groups such as the Islamic State of Iraq and the Levant (ISIL) continue to urge attacks, 24 convicted terrorism offenders are eligible for release over the next 10 years, and some battle-hardened foreign fighters may in addition return to Australia.

At the same time, our investigations into ideologically motivated violent extremists, such as racist and nationalist violent extremists, have grown. During 2020+21, these investigations approached 50% of our onshore priority counter-terrorism caseload. One of the most concerning aspects of these investigations is the growing number of young people — predominantly young men — who are being radicalised by these ideologies.
Updated



Click: See details